Maybe the quark pancake seems strange at first hearing, but it is very delicious for breakfast on lazy weekends or perfect dessert after a great Ggoulash soup.
Hungarian túró is drier than quark. If the batter is very liquid, put 1-2 tablespoons flour more in the pancake.
This pancake's recipe works with cottage cheese and ricotta too, but cottage cheese needs more flour.
Fun fact: In Hungary we eat the quark (Hungarian: túró) sweet or savory.
The pasta with quark and bacon (Hungarian: túrós tészta) is a perfect dish but the pancake filled with the sweet quark (Hungarian: túrós palacsinta) is also very good.
We like the "túró rudi". It is a sweet quark bar coated with chocolate. If you want try something same, put the chocolate ganache on the quark pancake.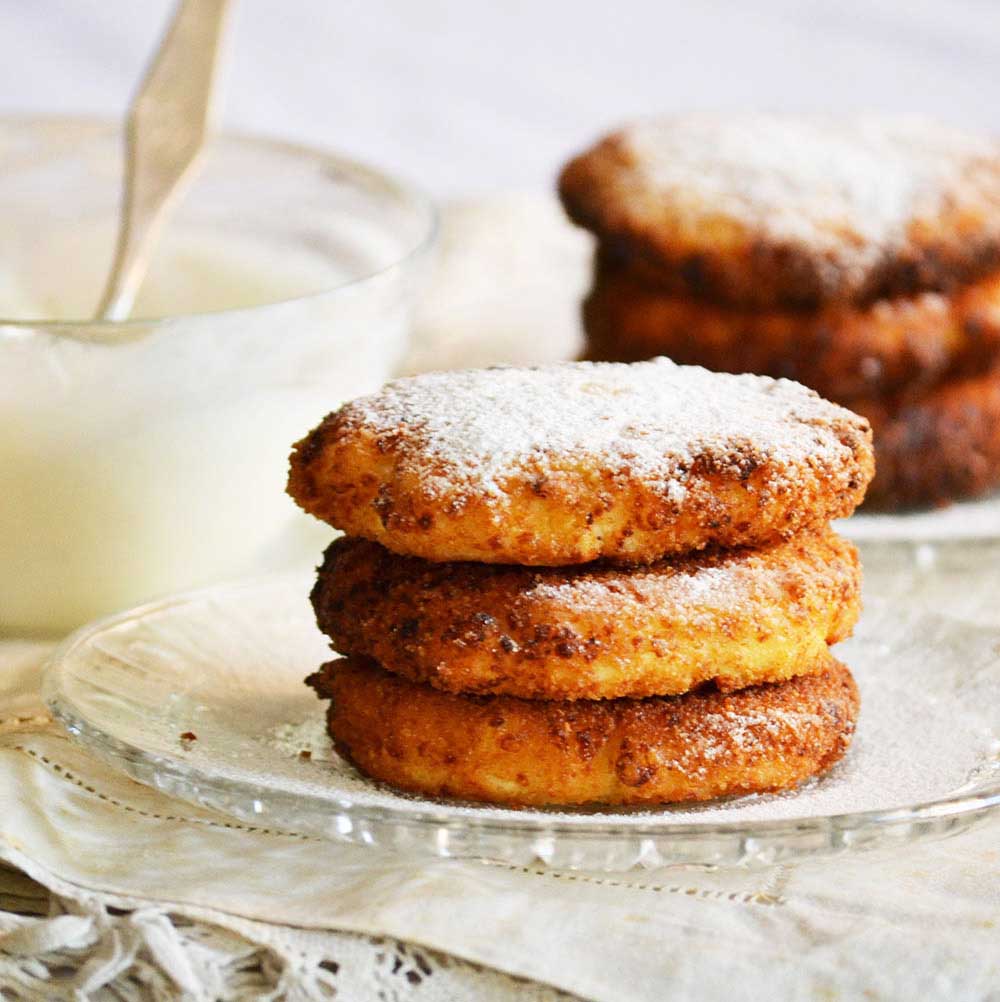 Ingredients
500

grams

Hungarian túró (quark or cottage cheese or ricotta)

2

tablespoons

plain flour

2

tablespoons

sugar

1

egg

½

teaspoon

vanilla extract

3

tablesppons

breadcrumbs

⅓

cup

sunflower (or canola) oil
Instructions
Mix well the túró (quark), the flour, the sugar, the vanilla extract and the egg.

Make 9 ball from the cottage cheese mix.

Press the ball and make forming it into patties.

Coat each patties on both sides in breadcrumbs.

In a skillet, heat the oil over medium heat.

Fry the patties for 2 minutes on each side, until golden brown.
Notes
Quark pancake is great on its own, but even more delicious with sugared sour cream or homemade peach or raspberry jam.
Sugared sour cream: Mix 2 tablespoons sour cream and 1-2 teaspoons powdered sugar.