Homemade Elderflower Syrup (Elderflower Cordial) is the taste of summer. Fragran and refreshing.
Making Elderflower Syrup (Elderflower Cordial) at home is very easy but use blossoms that are fully opened and not browning. Cut as much of the stems away from the cluster of flowers as possible. Remove any insects or debris from the elderflower blossoms but do not wash them because they will lose a lot of flavor.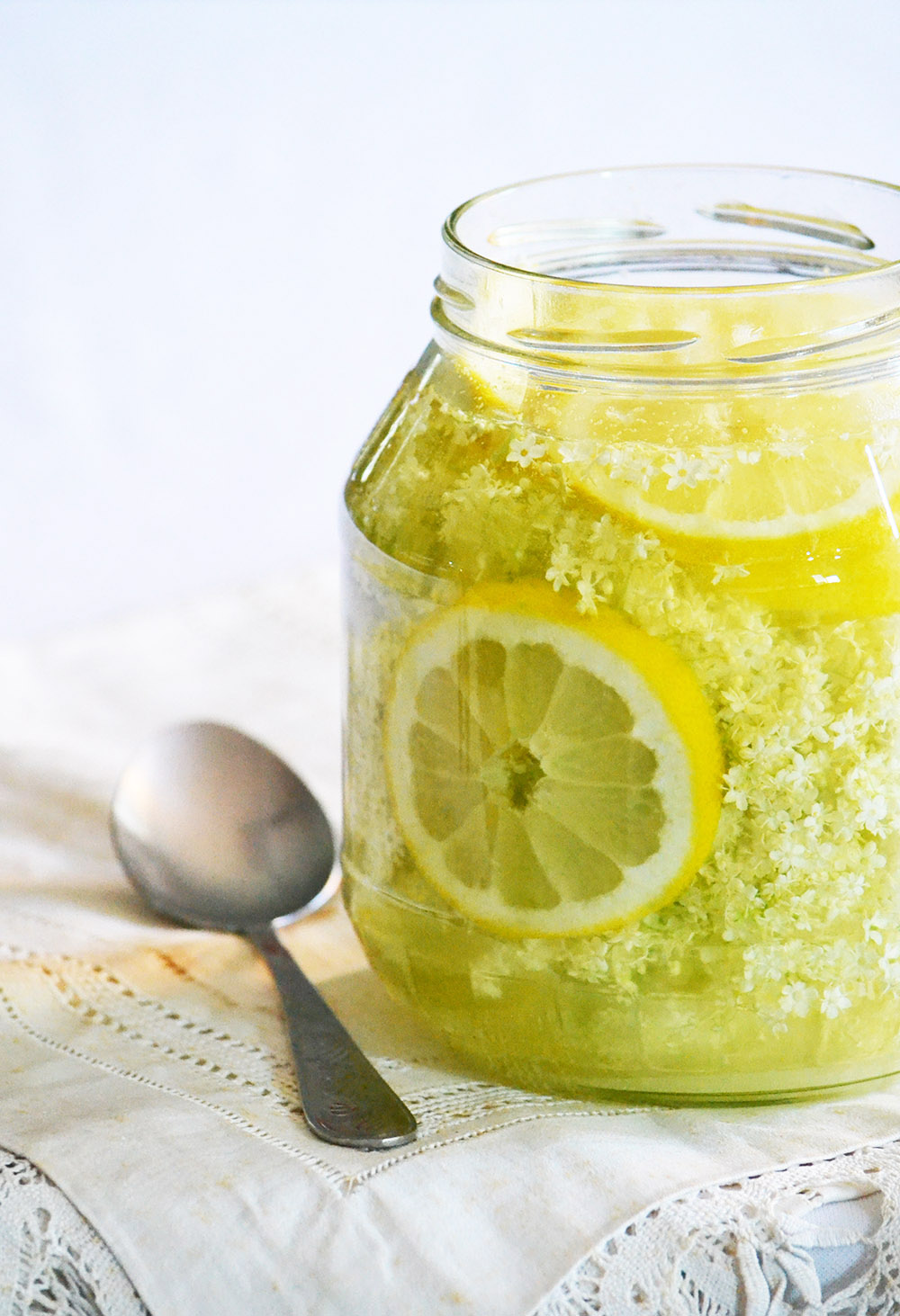 Equipment
1,5 gallon (5 l) glass jar
Ingredients
50-60

elderflower heads

stalks trimmed

1500

grams

sugar

2

lemons

unvaxed

30

grams

citric acid

food-grade
Instructions
Boil 5 liters water and let it cool.

Put the elderflower heads, sugar, sliced lemons and the citric acid in the glass jar.

Pour the cool water into the jar and stir until the sugar dissolves.

Cover the jar with paper towel and leave to infuse for 3 days. Sometimes stir it well.

Strain the syrup through a fine-meshed sieve lined.

The fresh Elderflower Syrup (The Elderflower Cordial) is ready to create the Elderflower Lemonade.
Notes
The fresh Elderflower Syrup (

The Elderflower Cordial)

ready to will keep in the fridge for up 1-2 weeks.
To make sure The Elderflower Syrup keeps even longer, after straining, you can boil the syrup for 5 minutes in a large pot before filling it into into sterilised bottles. Be careful when you fill the hot Elderflower Syrup in the bottle.
Once opened, store the bottle in the fridge.