Chocolate Shortbread Biscuits are not too sweet but very chocolate. Easy to make and really brilliant buttery shortbread biscuits.
I think the delicious shortbread biscuits are very thin and cranchy. Moreover chocolate gives a delicious flavor for the biscuits.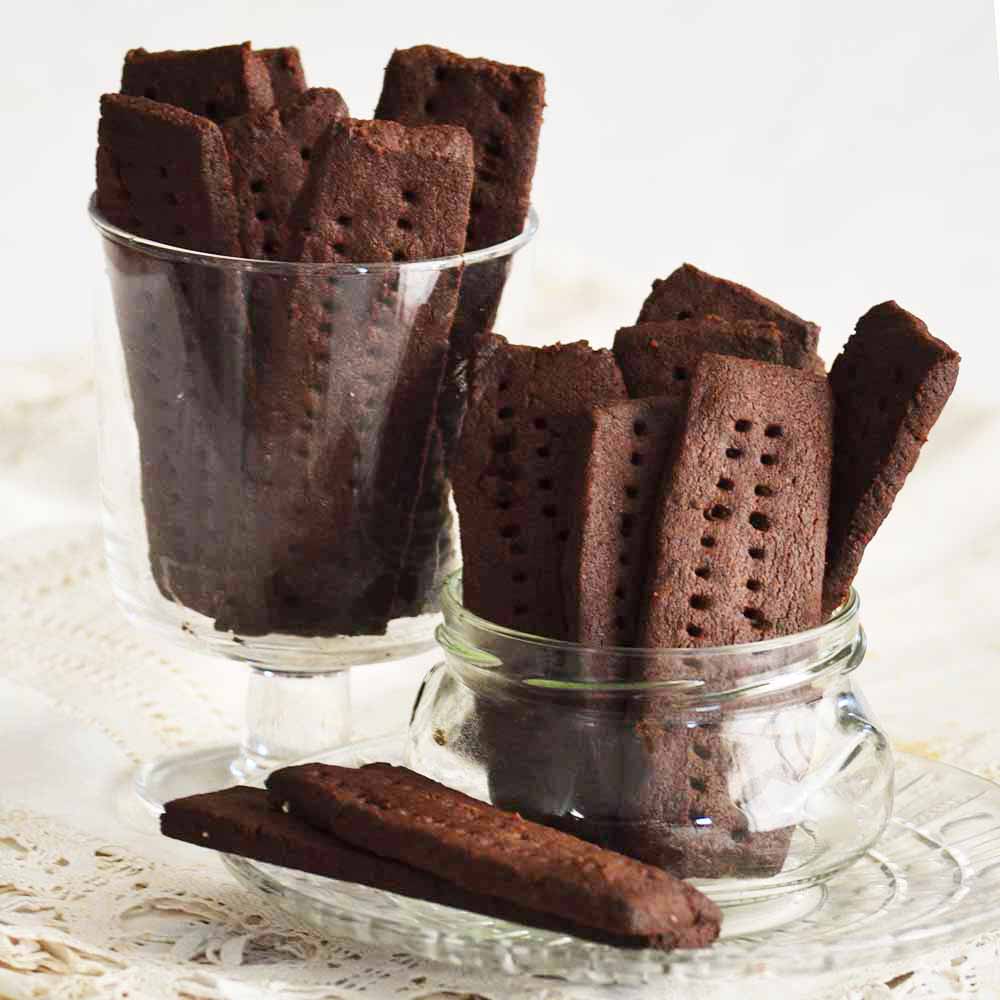 Ingredients
150

grams

butter

100

grams

sugar

1

tablespoon

cocoa powder, unsweetened

200

grams

plain flour

½

teaspoon

vanilla extract
Instructions
In large bowl beat the butter and the sugar together until smooth and fluffy.

Add the vanilla extract and stir well.

Stir in the cocoa powder and the flour. (Mixture will be crumbly.)

Gently press until the dough will combine. Let it chill in the fridge for 20 minutes.

Preheat the oven to 190 ℃. Line large baking sheet with parchment paper.

Gently roll out the dough until it will be half cm thick. Cut it and place on the parchment paper.

Bake in the oven for 10-12 minutes. Let the shortbread cool completely on a wire rack.
Notes
If you want some special, before the bake sprinkle the shortbread with a pinch of chili flakes.
This recipe also works with orange zest or cinnamon powder added the dough.
What to do when shortbread dough is too crumbly?
When shortbread dough is too crumbly, it is too dry. Too dry and crumby flour will never give you tender and perfect crunch shortbread cookies.
If you haven't added enough butter to the dough, your shortbread cookie dough will never be soft and easily manageable. The proportion of the butter and dry ingredients is very important. Follow the recipe exactly. Even a small extra flour can make your dough dry and crumby.
If necessary you can add a tablespoon of water to make the dough moisturized. But do not over-mixed the flour, butter and the other ingredients because the existing fat disappeared within the mixture.
What to do when shortbread dough is too wet?
If the dough is too wet, it is difficult to make cookies. The best thing is to add a little flour and let it rest in the fridge.