Roasted Beetroot Salad with Tahini Dressing is very delicious but beet salad has a caracteric colour pink. It is a Pink Salad. Luckily, we like Barbie's world and Pink Salad.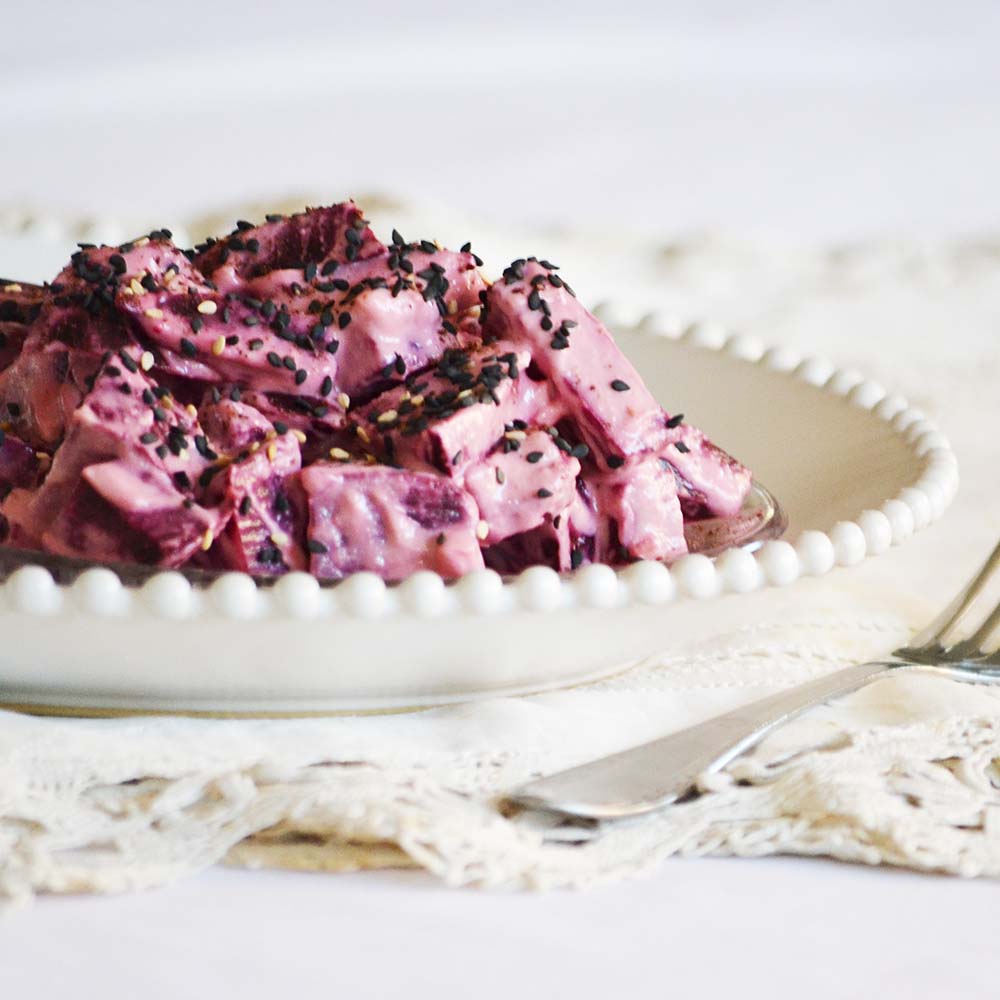 Ingredients
For the Tahini Dressing
1

tablespoon

tahini

1

lemon

1-2

cloves

garlic

(peeled, minced)

pinch of

salt

cold water

pinch of

black sesame seeds

pinch of

sesame seeds
Instructions
Roast Beets in the Oven
Preheat the oven to 190℃ (375°F).

If need, cut off the beet's leves the tops close to the tops of the beet.

Wash the beets thoroughly, then wrap them induvidually in aluminum foil. (No need to dry the beets before wrapping.)

Place the wrapped beets on a rimmed baking sheet and roast for 60 minutes.

Let the beets cook then peel them. The skin peel away easily from a little rub.

Cut the roast beets to small cubes.
Tahini Dressing
In a medium bowl mix tahini, juice of lemon, 2 tablespoon of cold water, salt, garlic and chilli.

Add the beets and salt. Mix it well.

Sprinkel with sesame seeds and serve.
Notes
You can sprinkle with sumach too.