Peri-Peri Chicken Breast is my favourite. For the homemade Peri-Peri (or Piri-Piri) sauce I use Bird's Eye chillies, but this recipe is very easy.
Peri-Peri or Piri-Piri Chicken?
Whati is the name of Portuguese grilled chicken?
Piri-piri, peri-peri or peli-peli is the name of tasty Portuguese grilled chicken. The variations in spelling derive from the various pronunciations. Although "piri-piri" is the correct spelling in Portuguese but "peri-peri" is more common on the world.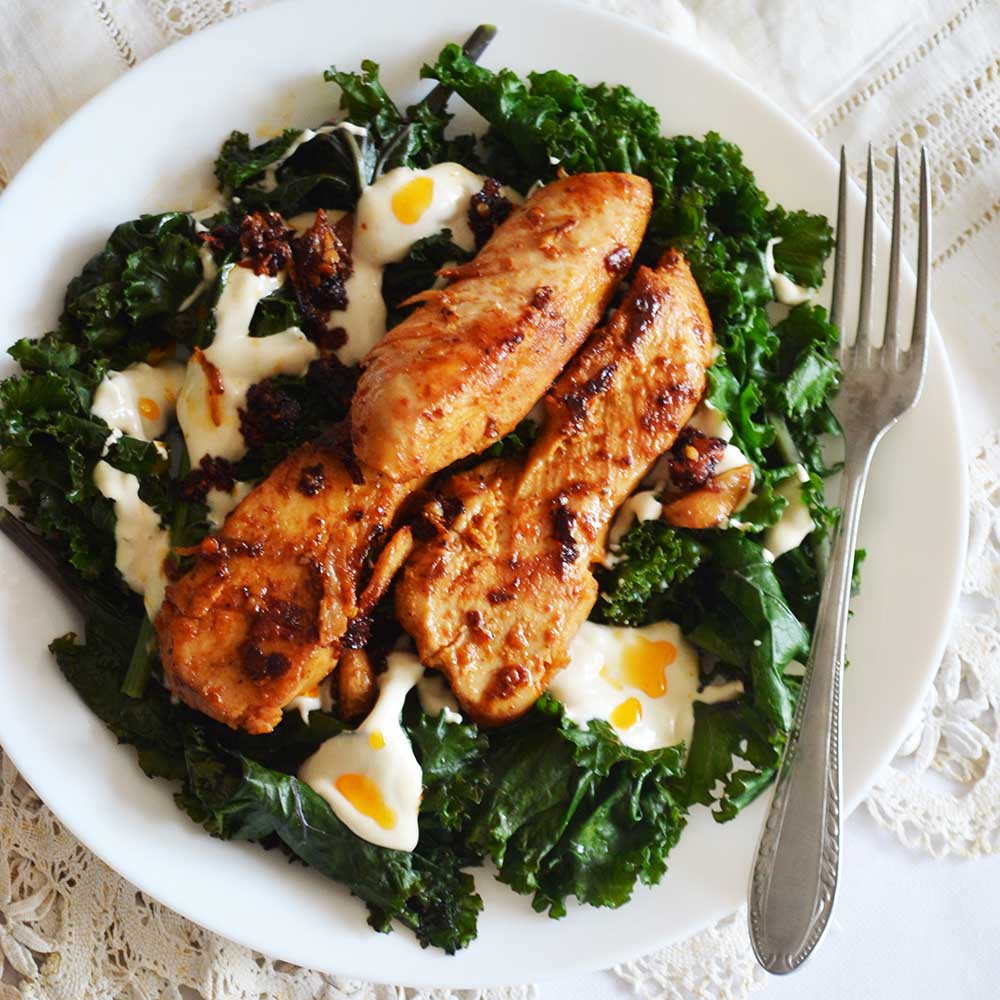 Ingredients
For the homemade Peri-Peri sauce
1-2

red peppers

(chopped)

1-2

fresh chilli

(chopped)

5-6

cloves

garlic

1

lemon

pinch of

salt

1

teaspoon

smoked paprika powder
For the Peri-Peri Chicken
homemade Peri-Peri sauce

4-5

skinless boneless chicken breasts

1-2

tablespoon

sunflower (or canola) oil
Instructions
The Peri-Peri Sauce
Add the red peppers, chilli and garlic to the food processor. Blend the ingredients to make it coarsely.

Add the juice of lemon and the zest of lemon, salt and smoked paprika. Blend the ingredients become smooth.
The Peri-Peri Chicken
Cut every chicken breast 3-4 big pieces.

Combine the chicken with the Peri-Peri Sauce and set aside to marinate at least for 30 minutes.

Heat oil over medium-high heat in a large nonstick pan. Add the chicken breasts to the hot skillet.

Cook every side of chicken breasts for 4 to 5 minutes without flipping them over.

Add the remaining sauce (and ¼ cup of water, if it necessary), bring to boil, cover and cook for 20-25 minutes.

Cook without lid until every side of chicken pieces became golden brown and covered with thick sauce. Serve.
Notes
Use bird's eye chilli but you can use jalapeno, some hot pepper or dried chilli in place of it.
Usually they serve Peri-Peri chicken with rice, but I like it with cooked kale and garlic-tahini sauce.
You can also marinade chicken legs (drumstick and thigh too), chicken wings and whole chicken with this Peri-Peri sauce. And you can bake them in the oven too.