Arrabbiata sauce is the best tomato sauce. It is simple, tasty and spicy. The fresh tomatos and the garlic are the base of the sauce and it is very good with every pasta.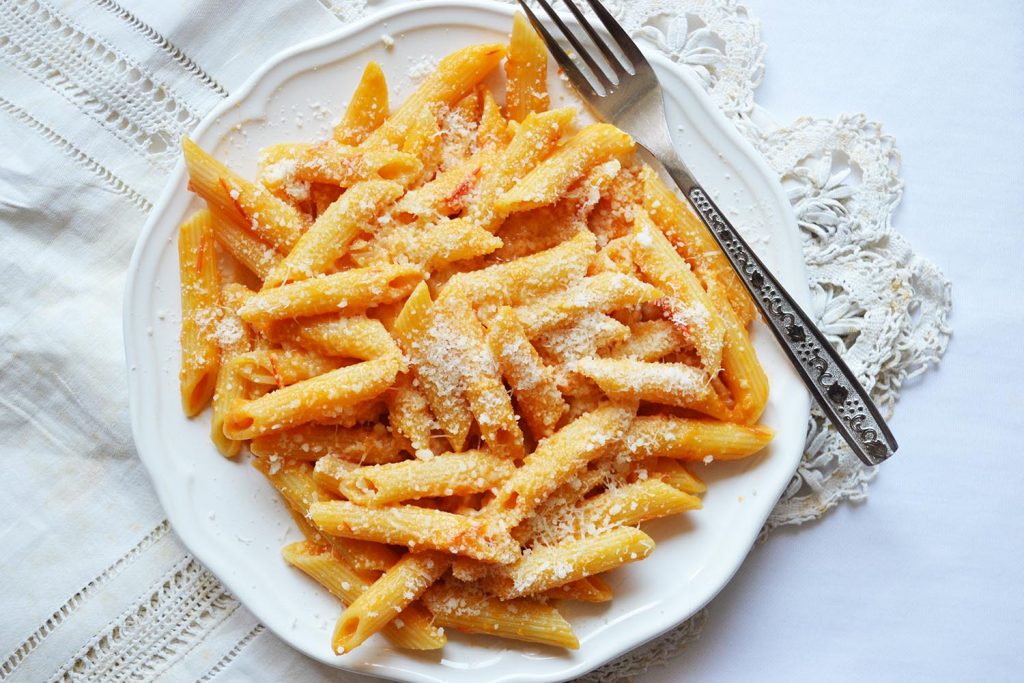 The secret to the best arrabbiata sauce is very simple: fresh, sun-rippened tomatoes from the garden. You can use also conserved peeled tomatoes, but the taste of the sauce will be different.
I don't peel and seed the tomato but if you want, peel and seed it.
Someone adds the fresh basil, oregano or chives to the sauce. The green seasonings are very good, give great taste for the meals but the arrabbiata sauce is really perfect without them.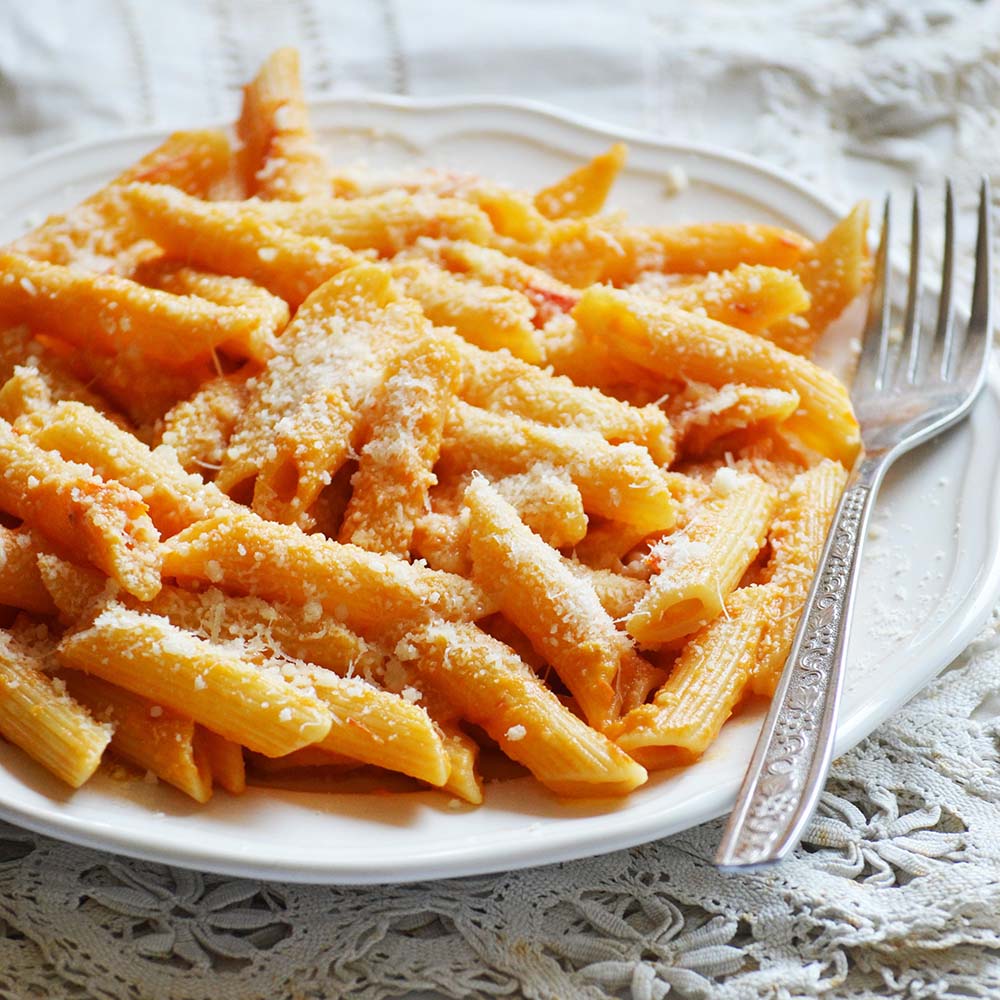 Ingredients
1

onion

(chopped)

6-7

big

tomatoes

(fresh, chopped)

5-6

cloves

garlic

(chopped)

pinch of

salt

pinch of

crushed chilli

1

tbsp

olive oil

300-400

grams

Penne Rigate pasta
Instructions
Arrabbiata sauce
Heat olive oil in a frying pan on medium heat. Add the onion and cook for 2-3 minutes or until the onion becomes translucent.

Add the chopped tomato and salt. Cover and cook for 10-12 minutes.

Add the garlic and chili. Simmer for 2-3 minutes.

Use an immersion blender and puree the sauce until become smooth.
Penne all'Arrabbiata (Pasta in Arrabbiata sauce)
Bring water to a boil and cook the pasta following the cooking times indicated on the package.

Drain the pasta and transfer it directly into the sauce. Toss the pasta with the arrabbiata sauce.

Serve with shavings of pecorino romano or parmesan.
Notes
If you cook spaghetti and add arrabbiata sauce, you have spaghetti all'arrabbiata.