The jostaberry' taste is very special and it match well with the creamy and sweet cheesecake.
The jostaberry is smaller than a gooseberry but a bit larger than a blackcurrant. And its taste is between a gooseberry and a blackcurrant too. I think the blackcurrant flavor more dominant in the ripened fruit.
The jostaberry ​is edible both raw and cooked.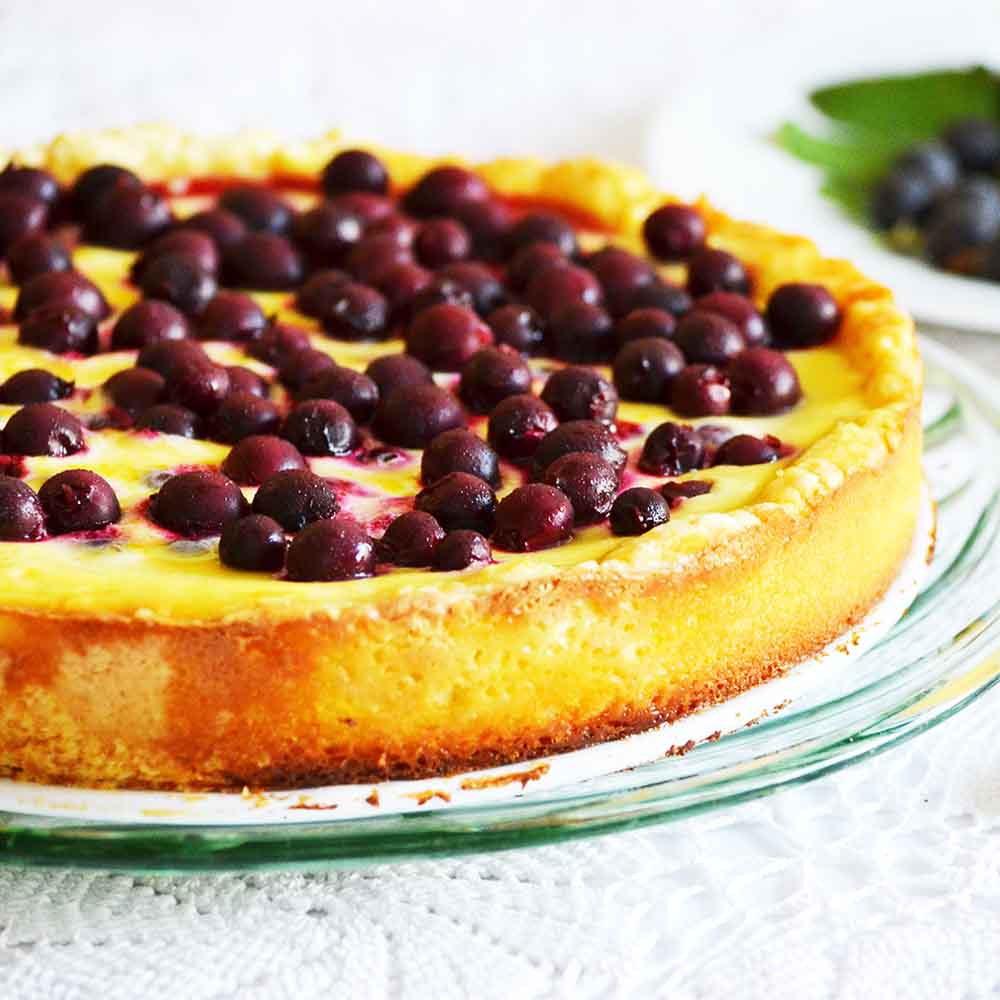 Equipment
Basics Non-Stick Springform Pan, 26 cm (9-Inch)
Ingredients
250

grams

oat biscuits

80

grams

butter

3

eggs

450

grams

mascarpone

(cream cheese)

200

grams

double cream

150

grams

powdered sugar

1

teaspoon

vanilla extract

100

grams

jostaberry

(Remove the green part and the "beard".)
Instructions
Preheat the oven to 190 ℃ (375 °F).

Break down teh biscuits into crumbs in a food processor than combine with teh melted butter.

Press the mixture into the base of springform pan.

Bake it for 5-7 minutes until make the cheesecake cream.

In large bowl, using hand mixer on medium speed, beat eggs with powdered sugar until light and fluffy.

Use hand mixer on low speed and add the mascarpone, double cream and vanilla extract. Beat it until smooth.

Pour the cheesecake cream on the baked base. Carefully put the half of jostaberries on the top of cheesecake.

Bake the cheesecake for 20 minutes and sprinkle the rest of jostaberries on the top.

If the cheesecake is completely cool in room temperature, cover and chill in the fridge overnight to set fully. Serve the next day.
Notes
If you want, make quick jostaberry jam too. Warm the berries with sugar in a medium saucepan and serve alongside a wedge of the cheesecake.