Scrambled Pancakes (Kaiserschmarrn) are Austrian dessert that also is very popular in Hungary. We name "Császármorzsa" (Emperor's mess) or "Smarni". In my childhood my mother made this when we wanted eat some dessert, but she did not time to bake. She (and the traditional recipes) added milk to Smarni (Scrambled Pancakes), but I think it is better with double cream.
Scrambled Pancakes (Kaiserschmarrn) are special pancakes. This fluffy, shredded pancakes are simple to make and only needs a few ingredients.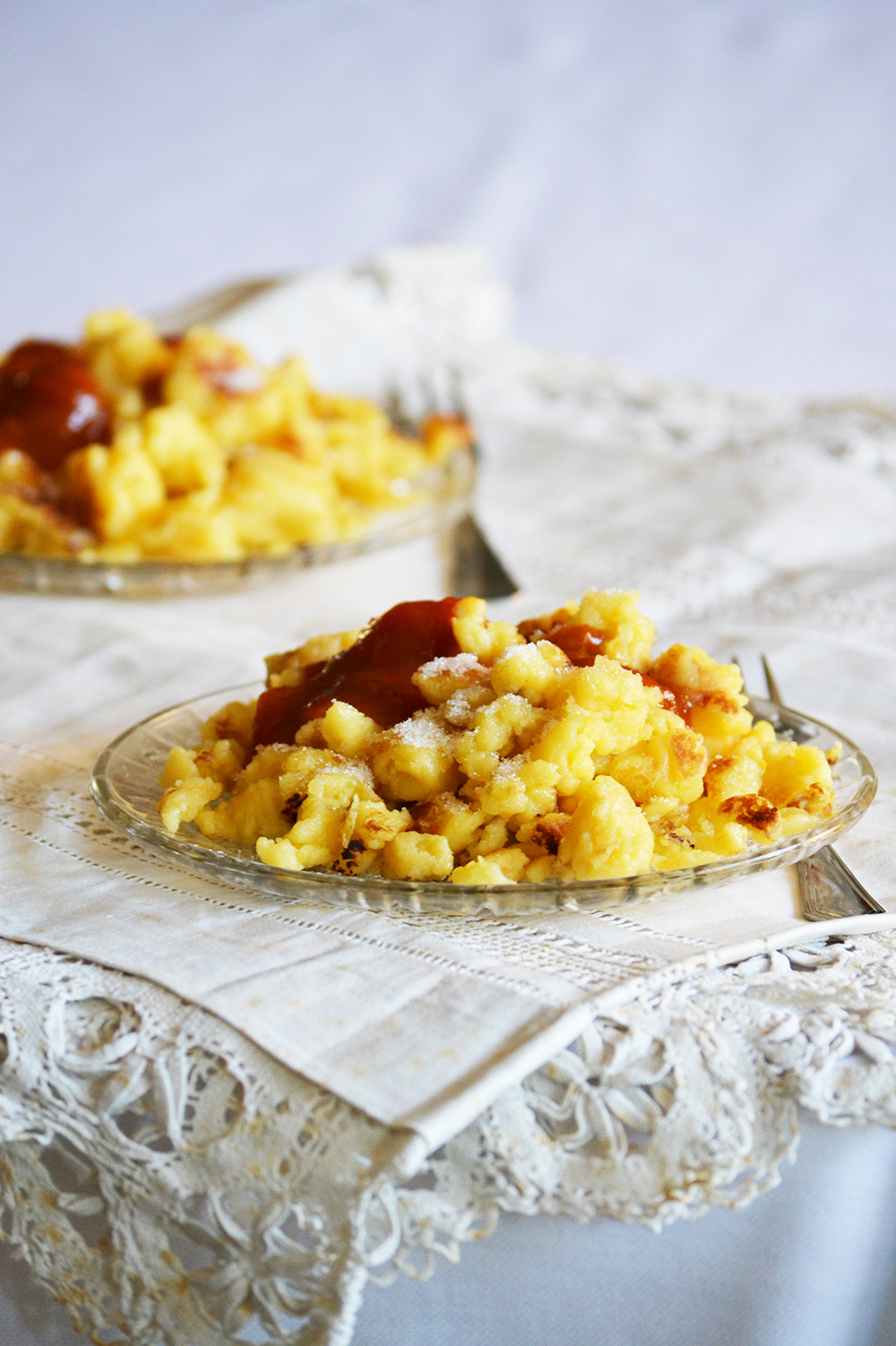 Ingredients
3

eggs

200

ml

double cream

5

tablespoons

plain flour

1

tablespoon

butter

2

tablespoons

sugar

pinch of

salt

(homemade) apricot jam

sugar
Instructions
In the large bowl whisk the eggs with the double cream.

Add the flour, 2 tablespoons sugar, pinch of salt and mix it well.

In the large pan melt the butter. (Over medium heat.)

Pour the egg mix into the pan and slowly stir it.

Stir continuously and tear the pancake into bite-sized pieces.

Fry the Scrambled Pancakes (or the Shredded Pancakes) until become golden brown.
Notes
We eat the Scrambled Pancakes with sugar and homemade apricot jam.