Raspberry sorbet is a delicious frozen treat in the summer. Easy to make. You need just fresh raspberry, half lemon and sugar for make sorbet.
Raspberry sorbet is a french dessert absolutely. But if you put whipping cream on the top of its, it is the famous sicilian dessert, the raspberry granita (granita di lamponi con panna).
Sorbet (or granita) recipe is a very simple homemade ice cream recipe. It has made without an ice cream maker and raspberry sorbet do not contains a milk (or a cream).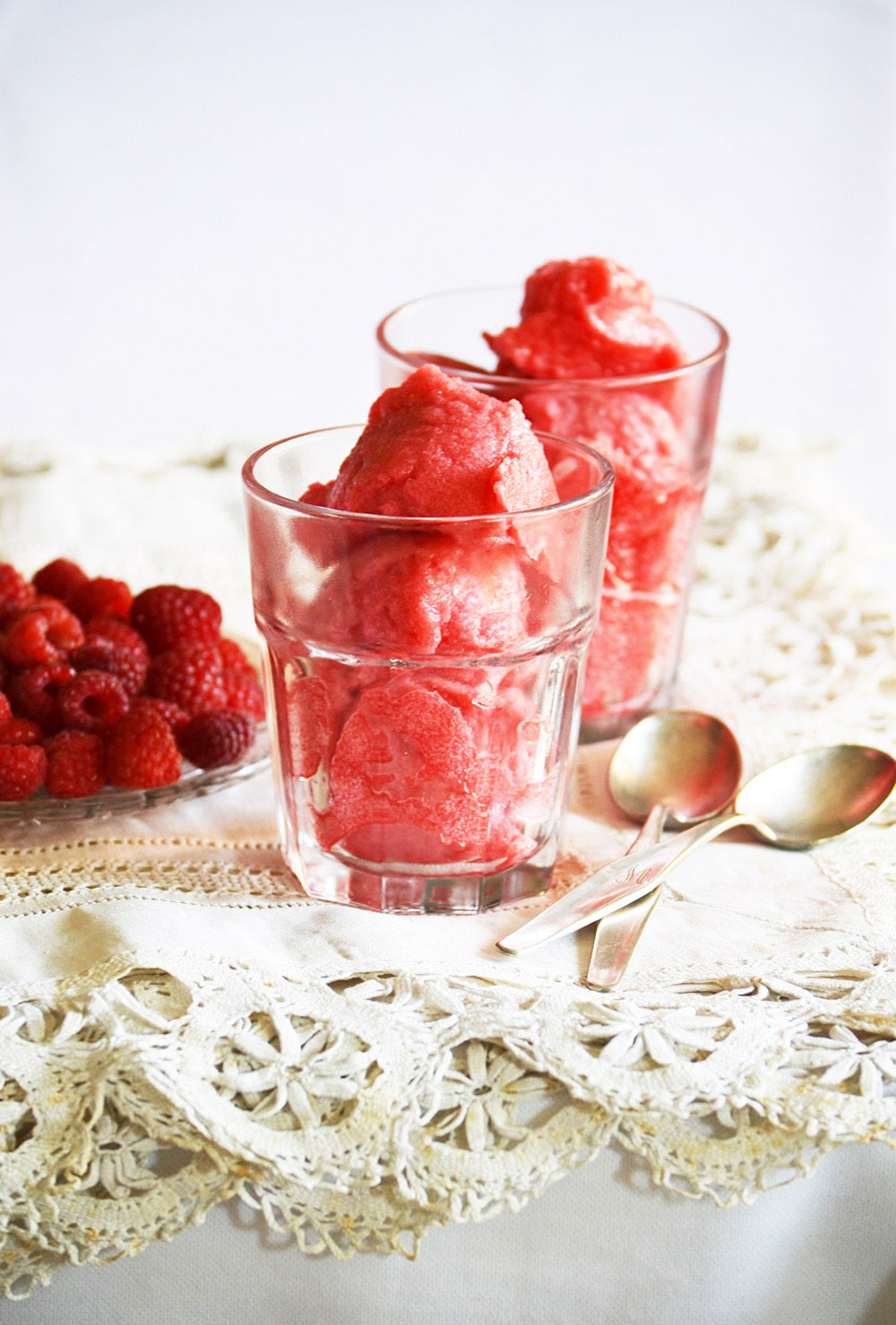 Ingredients
1000

grams

raspberries

250

grams

sugar

1

lemon

juiced (or 1 teaspoon citric acid)
Instructions
Mix the raspberries, sugar and the lemon juice in the bowl.

Cover the bowl and put it in the refrigerator for one night.

Strain the raspberry juice through a fine-meshed sieve lined. Need the raspberry juice but do not discard the seeds and the mashed raspberries.

Pour the sweet raspberry juice into freezer-proof container.

Freeze for 1 hour, then whisk with a fork to break up any ice crystals that have formed and return to the freezer.

Keep mixing the sorbet once an hour for 6 hours to break up the ice crystals. Stop mixing when firm but scoopable.
I do not discard the seeds and the mashed raspberries, but also I add the sugar for them and make homemade raspberry jam.