Fermented cucumbers are the eternal summer favourites in Hungary. Sunshine and warm are necessary to prepare these delicious fermented pickles.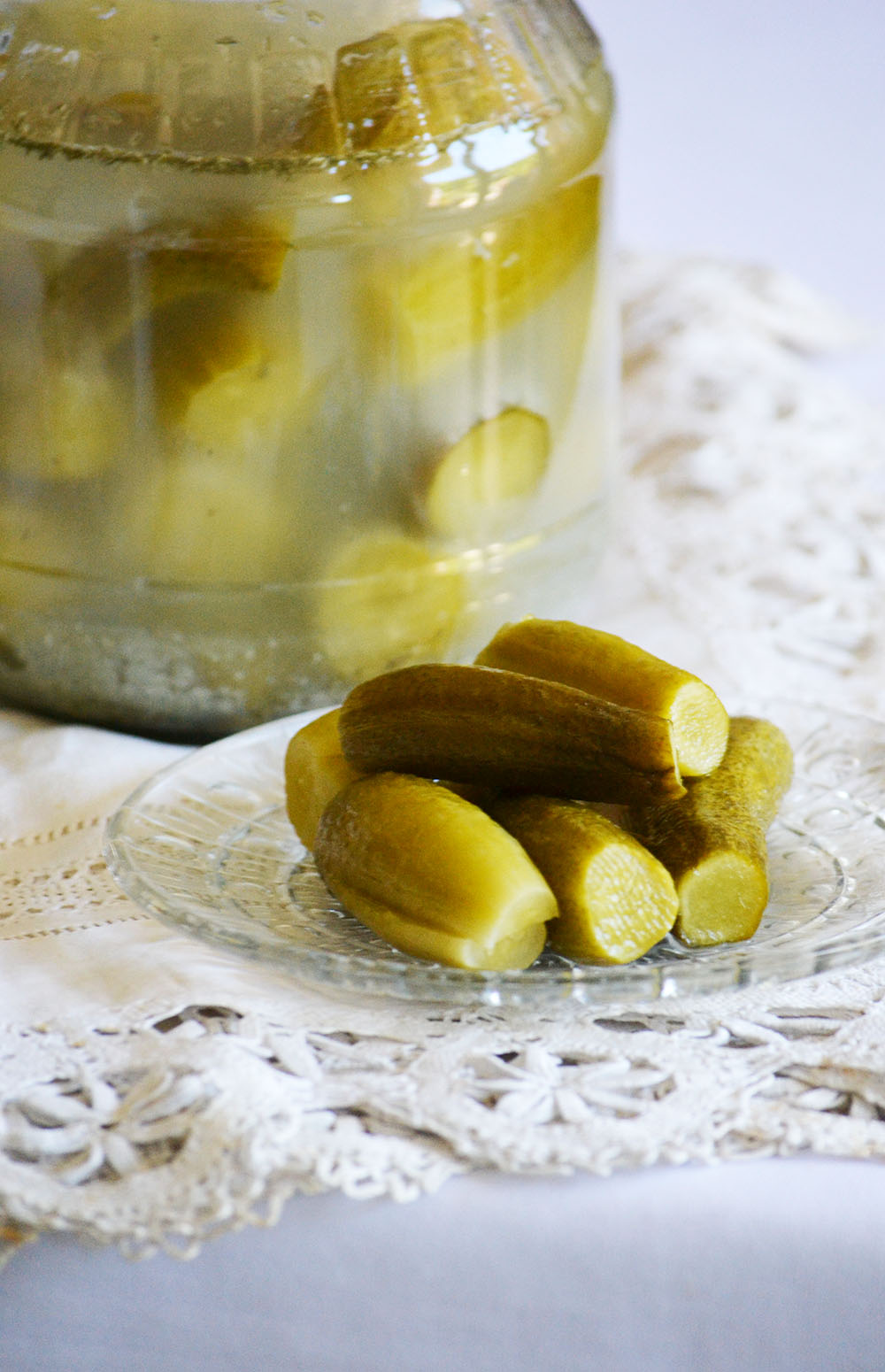 Ingredients
500-1000

grams

baby cucumbers

(gherkins)

2-3

stalks

dill

fresh, with heads

1

teaspoon

acid

1

tablespoon

salt

(1 tablespoon per 1.5 liters water)

1

slice

bread
Instructions
Bring the boil the 1-1.5 liter water. Add 1 tablespoon of salt to the hot water, stir it and cool it.

Thoroughly wash and scrub the cucumbers. Cut the ends off and slice into them lengthwise in both ends, but do not cut it so they stay in one piece.

Put the cucumbers in the jar.

Place the dill among the cucumbers.

Place the bread on the top of cucumbers. Pour the food-grade

Pour salted water to cover the cucumbers and the bread.

Cover the jar with a small plate or bowl and place the jar

Place the jar in a warm and half sunlight to let the lactic acid fermentation start.

It will take 3-4 days to get the cucumbers fermented. The water will turn cloudy during fermentation.

When the cucumbers are fermented, throw away the bread then keep the jar in the fridge.
Notes
You could seasoning the cucumbers with pepper, coriander seed or garlic too.
The fermented cucumbers keep, refrigerated for up to 2-4 weeks.